Thank you Diane!
I received an awesome swap package from Diane today! She sent me two books from authors that are totally new to me, plus a pretty purple lace bookmark! :)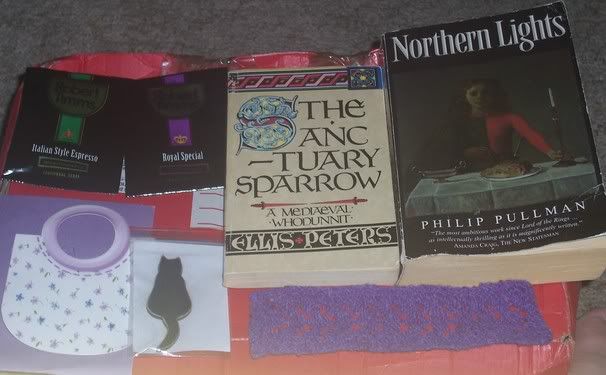 She also sent some flavored coffee for me to enjoy while reading, a nice purse-shaped notecard, and the cutest kitty cat magnet!!
Thank you Diane!!! I hope the package I sent you arrives soon!!
TTFN!!